Science School Show
Science is
Magic
and Magic is Science
Kooky?   Oh Yeah.
Nutty?   Of Course.
Educational?  Yeah, it's that too.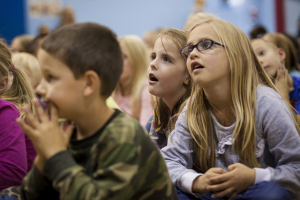 Do you know the difference between Science and Magic? The answer may surprise you.
In this science school show your elementary students will learn the magic of science.
Learning does not get any more fun than this.
This science school show is a no holds barred laugh riot. This is a science school assembly show that makes science easy to understand and fun to learn.
Students participate on stage in off the wall hands-on science lessons.
Discover how common household items can be used to perform quirky, crazy and magical science experiments.
Loads of surprises, comedy and goofy effects in this perfect complement to learning the Scientific Method.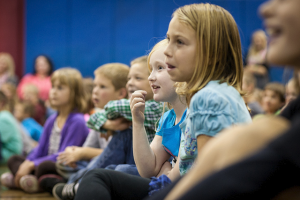 "The Science is Magic and Magic is Science Show " is guaranteed to bring the funny. This is one of the best elementary based science school shows your students will ever see!
This Science school show teaches the Scientific Method. As we talk about the 4 Sciences, Physical, Math, Life, and Social.
In this program students use their imagination and the scientific method to understand how to create illusions.
There are even experiments/magic tricks that can be taken back to the class room or home to learn more science and magic. After all, Magic is Science and Science is Magic.
Contact Us Today to have this is unique presentation brought to your school.
Use science  to keep the wonder alive in your students.
This program gets kids excited about science.
JD Stewart MD (magic dude) uses his years of experience as an Engineer, Physicist  and magician to entertain and educate. He brings wonder and science into the class room.