Happy Teeth Preschool Show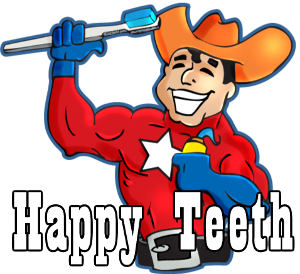 The New Magic Academy's Happy Teeth Show teaches preschool students, children 5 and under, the benefits of dental hygiene.
Children learn best when they are engaged. Nothing engages children more than magic! But do not be fooled. This is not a magic show. The children only think it is a magic show. But this is an educational show that uses magic to teach dental health. It is edutainment.
This program teaches children about:
Brushing and Flossing Their Teeth.
The Importance of a Good Diet.
Going to the Dentist
Brushing your teeth is important. We all tell our kids to do it. We tell them they should brush after breakfast and before bed. But what about the bigger picture? What about the connection between dental hygiene, diet, and visits to the dentist? It is difficult to make these subjects interesting. It is very easy to make them dull. When you make it interesting young minds learn more quickly. The Happy Teeth Show is interesting and engaging.
Preschool audiences laugh and are engaged from the very beginning. They feel they are involved in making the show happen. The show delivers messages about how to care for your teeth using a variety of tools:
The Happy Teeth Show Tools:
Magic
Puppets
Balloons
And a Lot of Laughs and Silliness.
Why Bring the Happy Teeth Show to Your School?
Your parents' treasure their children. And they appreciate your preschool bringing this program to their children. It educates their child. It keeps their child healthy and happy. And besides that, it is affordable.
Use the Happy Teeth Show to:
Retain current students
Make your parents happy
Delight and educate your students.
Check Pricing and Availability Now
Substantial Discounts available when you book a package of 3 shows.