New Magic Academy camps are camps kids enjoy and learn life skills they use forever.
Give your child a head start.
Magic Camp
Children think they are learning magic. And they are. But they are learning so much more. They learn to perform Magic. They develop small motor skills. They learn to give presentations as they put on their own magic show. They learn how to handle problems when things go wrong. Because something always goes wrong in a magic show.  Magic teaches life skills.
Learn more about Magic Camp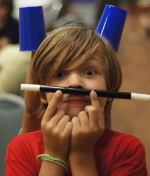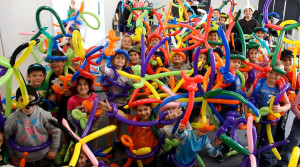 Circus Camp
This is a fun time for children ages 5 to 12, They learn to work together as they learn circus skills. They learn juggling, magic, puppets, balloon twisting. Plus a whole lot more.
Learn More about Circus Camp.