Making Your Birthday Party Unforgettable!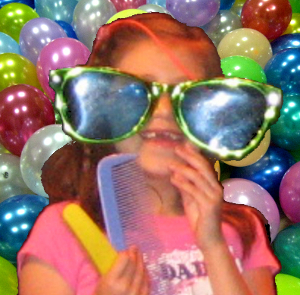 Thank you for your request regarding information about the New Magic Academy birthday party packages.
Planning your child's birthday is an important event. You want it to be special but also within a budget. You want an entertainer that takes control of the party so you can just relax, take it easy and enjoy yourself.
My name is JD Stewart MD (magic dude), I run the New Magic Academy. I specialize in making children's birthday parties unforgettable fun and entertaining. I create an experience your child will remember the rest of their lives.
Everyone enjoys the show even the adults. Everyone smiles and laughs as the your child performs magic.
You Child is the Star of the Show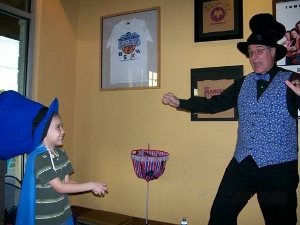 Your child is featured in many of the tricks. This of course makes them feel very special in front of all the other children. They actually appear to be performing magic.  Sometimes the birthday child is a little shy the day of the party This is not a problem. If that happens they can choose a friend to help out. This way they still feel in control. Usually after they see it is a lot of fun they join right in.
While not every child gets to come up to the front to help out, every child get to participate in some way. This is important because children don't just want to sit and watch. a show. They want to  be involved. and feel like they are participating in the magic. The kids really believe they are performing magic.
When I leave parties I see kids often mimicking the magic they just experience in the show.
The basic birthday package consists of a 30 minute comedy magic show packed with audience participation.
The standard package is a 1 hour magic show where the birthday child is the star of the show. It is a highly interactive show, full of laughs and fun. It include comes with special magic gifts for the birthday child. They receive a magic book, wand and a certificate. This is by far my most popular show. Additionally, every child at the party receives a gift.
The third program is the birthday magic academy. The birthday magic academy program is a magic show plus a magic class. All the children at the party learn some magic tricks. Additionally, Birthday Child receives a magic kit, a magic book, wand, certificate. The magic class includes all of the props needed for the kids to perform the magic tricks. At the end the children get to take all the props home after the party.
Feature
Magic Show
Gift for all children
Magician 1st class Certificate
Magic book
Magic Wand
Magic Kit
Magic Class
Children Keep Magic Props
Add on Levitation
Add on Balloon workshop
Price
Basic
1/2 hour
X
–
–
–
–
–
–
X
X
249
Standard
1 hour
X
X
X
X
–
–
–
X
X
299
Acadmey
1/2 hour
X
X
X
X
X
X
X
X
X
399
See what some moms are saying.
A balloon twisting workshop can be added to all three packages. In this workshop the children learn to make their own balloon sculptures. This my favorite thing I do.  After the kids learn to make a few shapes, they make their own designs. It is amazing how creative the kids are. This package can be added for an additional $100 or can be purchased separately for $249.