Throw a Killer Party That Won't Break the Bank. So Simple … So Easy…
7 Reasons to Bring the Magic Dude PLUS a bonus reason.
Effortlessly Plan and Throw a Stress-free Birthday Party
Gets kudos from your child
Plan and throw the perfect birthday Party
Eliminate children running around your house and tearing up the furniture
Unlock the Secret to having activities that engage elementary school-age children
Escape the worry of planning and party for a house full of energetic and excited children.
Stop Worrying about your house being torn up and needing to plan multiple games and activities to keep the children engaged the full time.
Bonus Reason- The event works for virtual parties and children with zoom fatigue.
Here is a special message for all moms of elementary school-age children who need a fun birthday party at a good price.
Hi, my name is JD Stewart MD (magic dude). And if you want to a successful Birthday Party, then pay very close attention.
Many moms of elementary school Age Children suffer from the idea that Live entertainment cost too much .
But nothing could be further from the truth.
And if you're a busy mom who wants to provide a fun and exciting birthday party for her child and their friends … then THIS is exactly what you're looking for.
I'd like to introduce you to the Stress-Free Worry-Free Birthday Party. It helps you with an easy stress-free birthday party with minimal effort
The Stress-Free Worry-Free Birthday Party makes it simple for you to:
Provide a memory for your child that will last a lifetime.
Relax and enjoy the party along with your child
At the end of the party, you are happy, refreshed, and full of energy.
Your birthday party planning is done with a single call.
… and much Much more!
And what makes this even better?
Now you never have to worry about not having time to explore multiple options and then plan the birthday party again!
The Stress-Free Worry-Free Birthday Party has multiple option so you can create a custom party for you and your child/
This means you're not stuck in the same old rut. Doing the same thing as everyone else. Having the same tired old pattern of cake and games. A Blah party does not build excitement or create memories.
And best of all.. you can relax after a single call. And it costs less than a quality bouncy castle
So again if your a busy mom who wants to provide a fun and exciting birthday party for her child and their friends understand this.
Time slots fill fast. And they are filled on a first come first serve basis.
The longer you wait the more you stress.
Invitations need to be sent early. And you want the knowledge you will have the magic dude at your child's party to build excitement and anticipation
Claim Your Spot Now Right Now!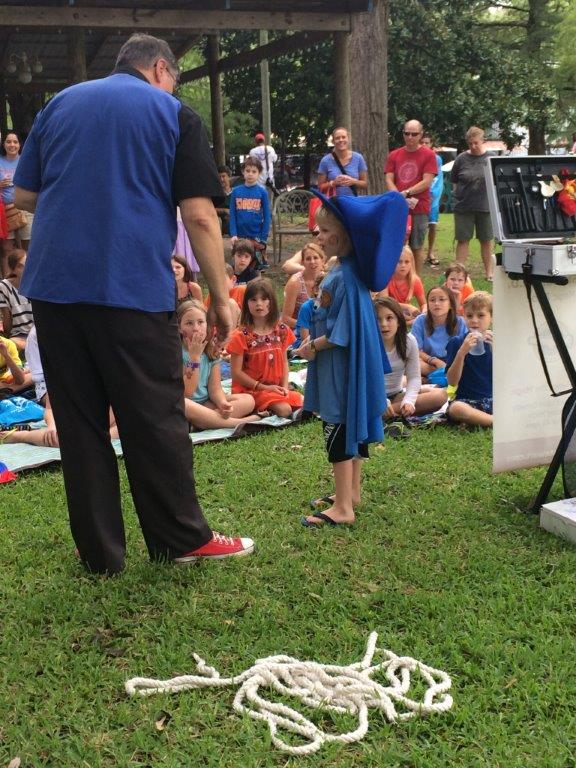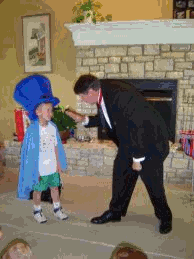 Quick Info Request
Find out if your date is available